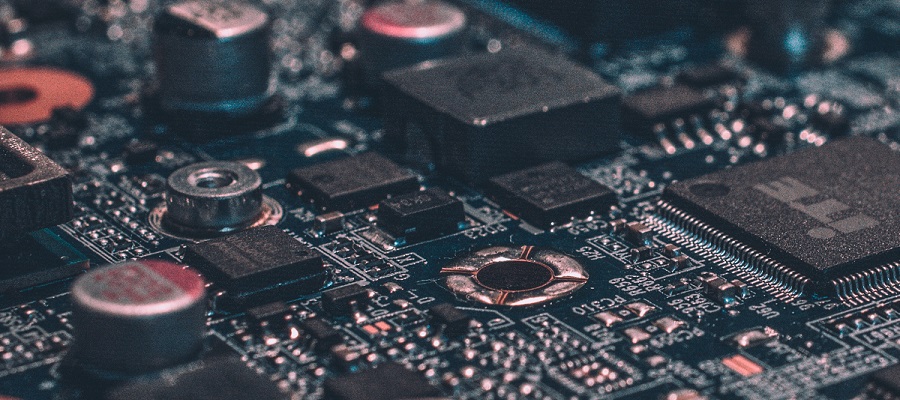 After years of electronics, factory automation and robotics experience, it was time to create solutions for industrial zones. A fresh and an original look of us, for known problems in the market, appreciated by our very first customers in our first steps. Increasing tech knowledge and market trust, R&D Robotics flourished with a great momentum since 2011.
Having the best customer feedback required to listen to the market demand carefully, taking notes and creating homework for ourselves. The effort of targeting returning customer with a positive feedback shaped our working style. It has been aimed a constant dicipline in the making of a successful workflow for the best customer satisfaction.
Besides creating original solutions in the business life, the passion of inventing new "things" gifted the name to the founder "A Research & Development Guy!". Of course, the founded new company would have the name R&D Robotics.
The best competitor ever: "Time"
For us, the most fascinating competitor is time. Sometimes, we read about a tough sale challenge in consumer products among producer companies which results short term advantage. This short term income of course has a great effect. But we always bear in mind the persistence, the endurance, the continuity. On the other hand, in the recent years, we all witnessed to how the market changed with the effect of the pandemic.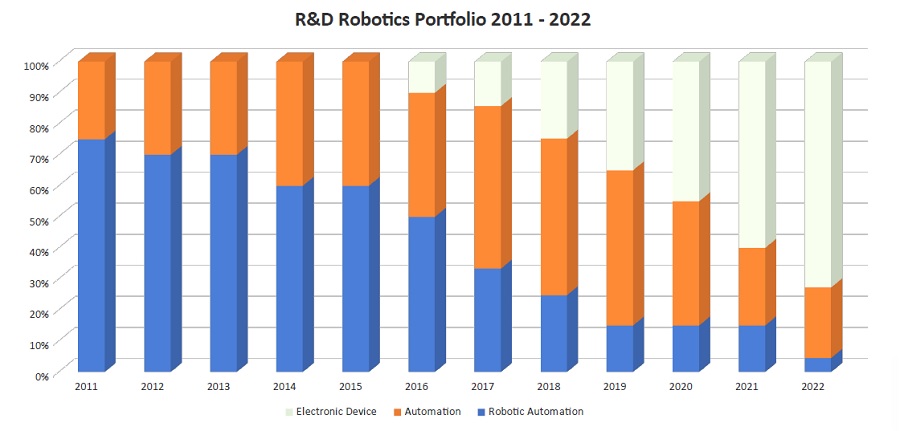 The graph above shows us how R&D Robotics' portfolio changed by the time. In house electronics design and production was always a branch. Until 2016, electronics devices designed and installed inside specific automation applications. After that, we announced standart type of devices that can be used in any applications.
We sell trust
We never say "It can't be done", instead, we research "How it can be done?", "What are the challenges?". To start a project is a very easy job. But how will it end? Our projects start and end safely with a result oriented approach. Loosing a customer trust is the worst idea for us. Let's start something!