RDF88D - 868MHz RF Signal Transfer Module
868MHz RF digital input and output module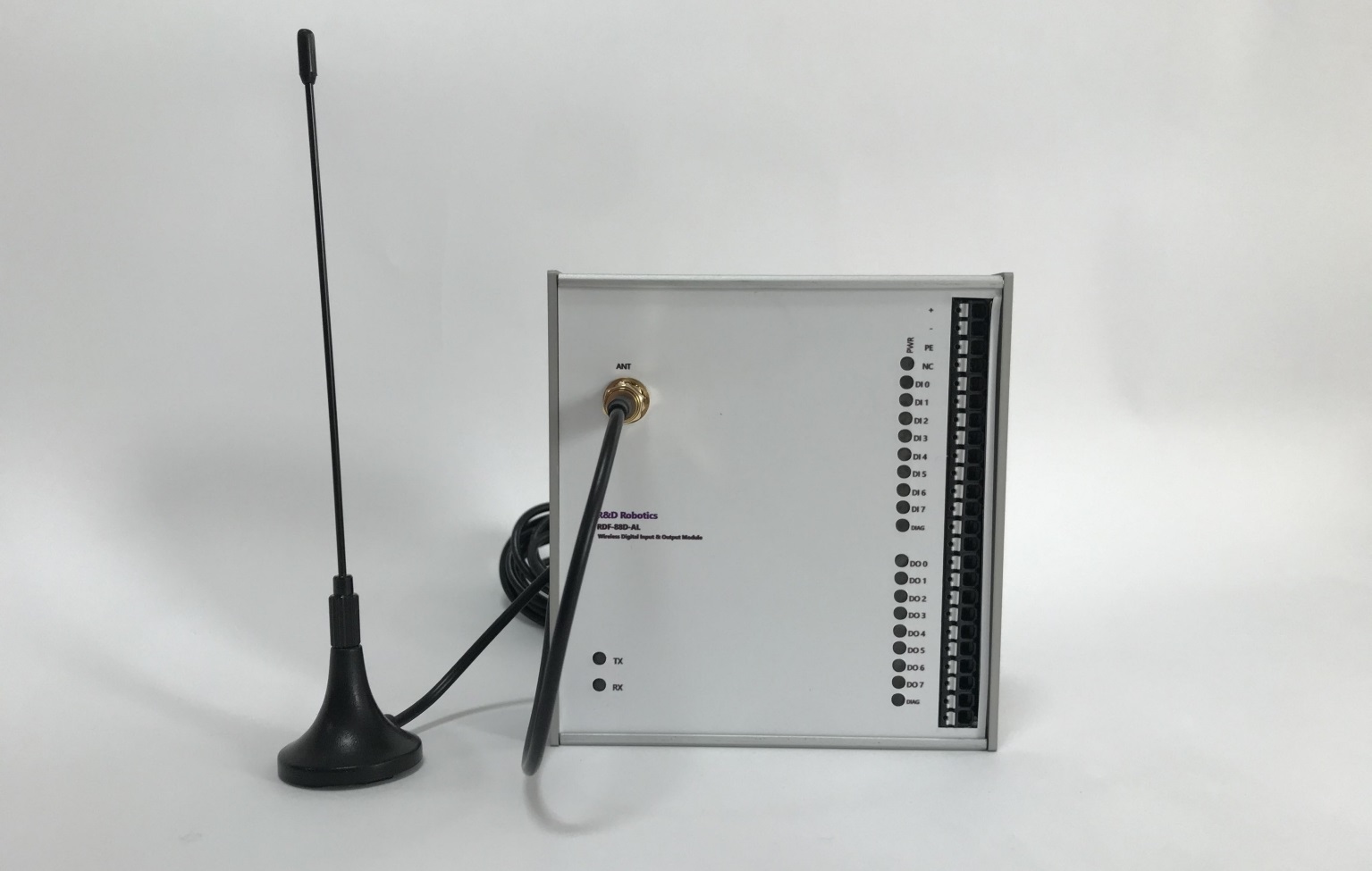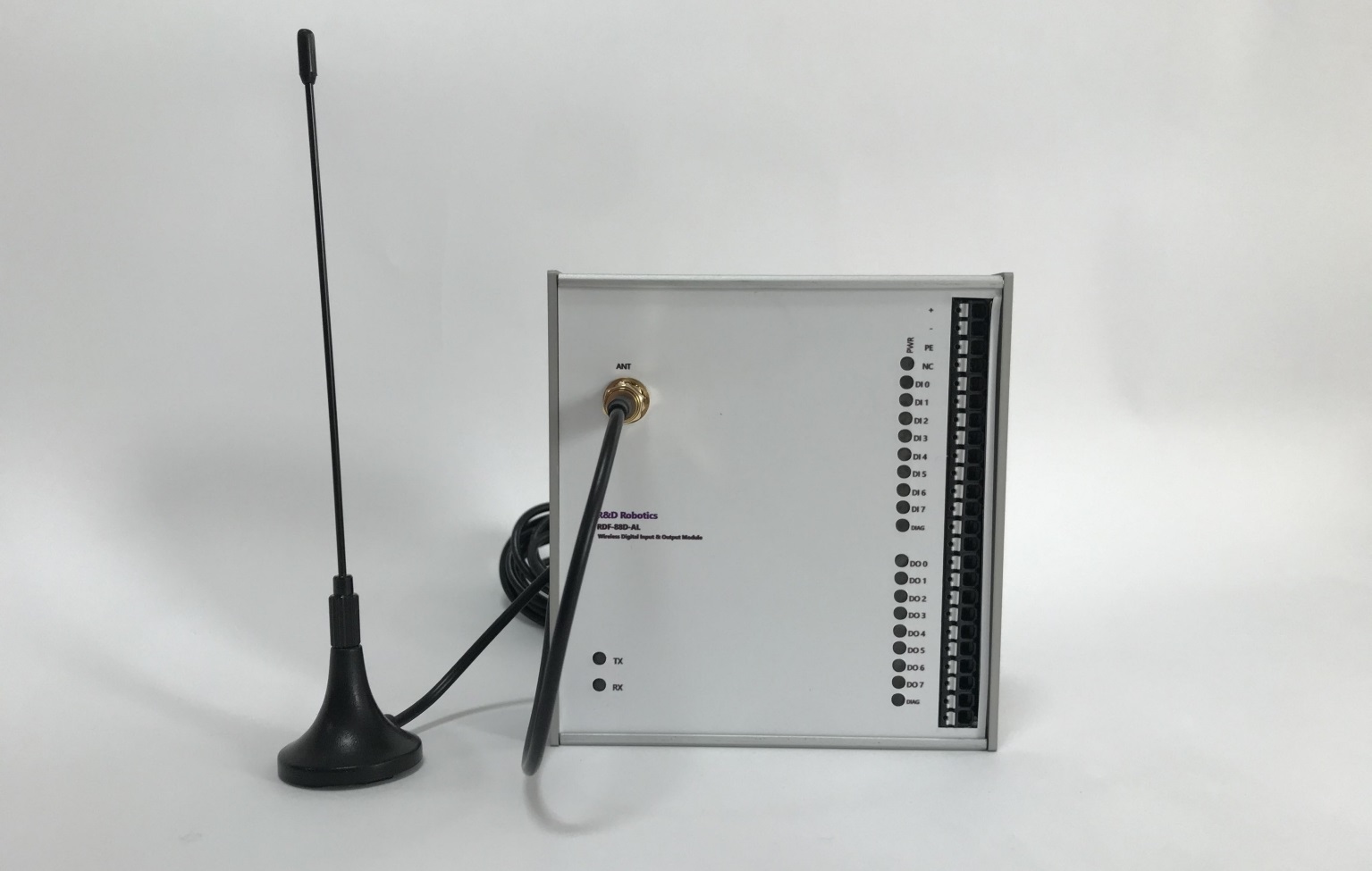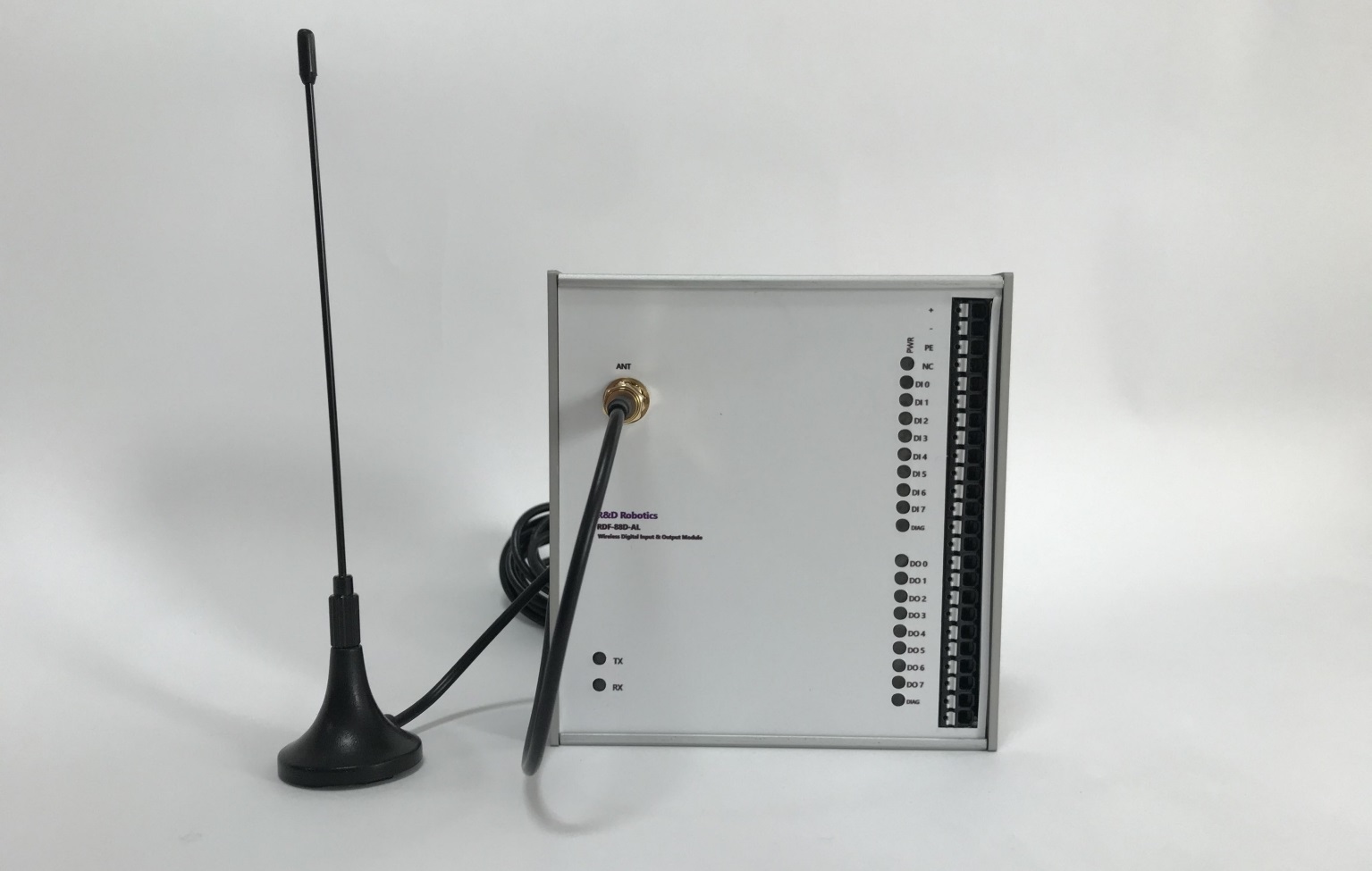 RDF88D Wireless Digital Signal Transfer Module is used for transferring 12V/24V DC digital signals to long ranges. It has 8 digital inputs and 8 digital outputs.
Applications
Digital communication between machines
Industrial robot gripper sensor signalization with only DC supply
Moving bridge signalization on coating pools
Field signalization in agriculture
Rotary table signalization with only DC supply
Wireless PLC inputs and outputs
Infinite loop lines signalization with AC supply
AGV communication with peripheral equipments
Point To Point Operation
In this type of operation the main focus is transferring DC 12V/24V signals to another device. There must be 2 RDF88D devices coupled each other.
Star Network Operation
In this type of operation, a gateway PC dominates to the network. There must be at least 1 RDF88D device to communicate with a gateway for example R&D Robotics RDF-GW IoT Gateway PC.
Documentation
You can download the files below:


Watch video: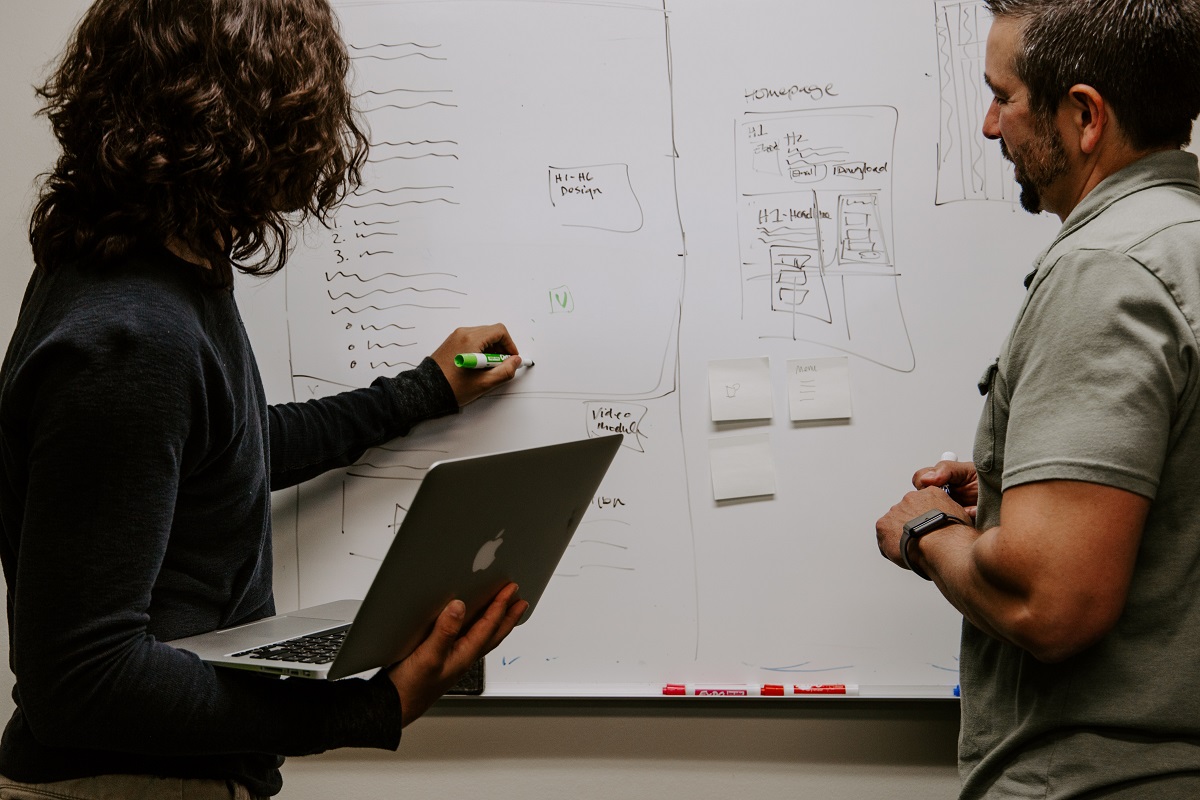 To design a special device for your special application requires too much time to overcome challenges. Meetings after meetings, we create the best test environment.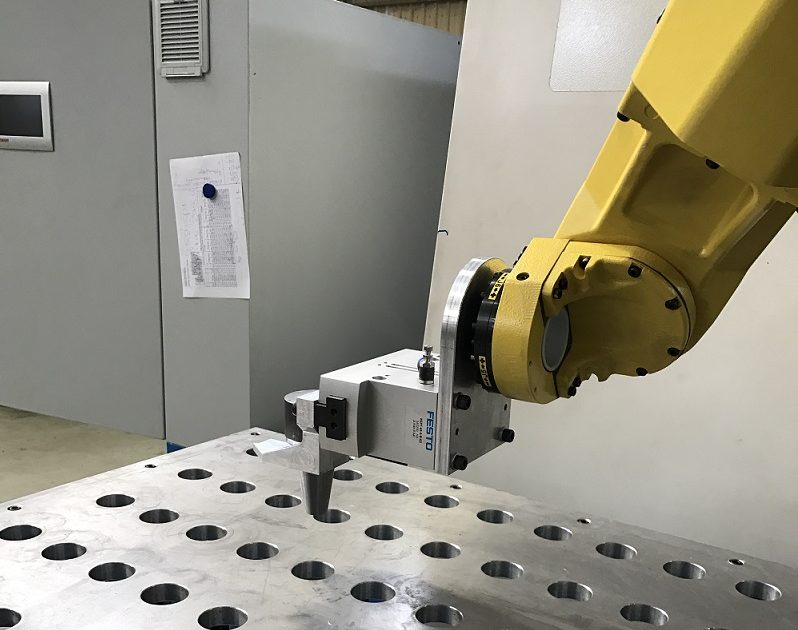 Professional applications using many industrial robotics brands. Over 15 years of profession on producing applications on industrial robots work as you requested.