RDWF-IoTTag-IAQ2 - WiFi Air Quality Measurement Module
Wireless Air Quality Measurement Module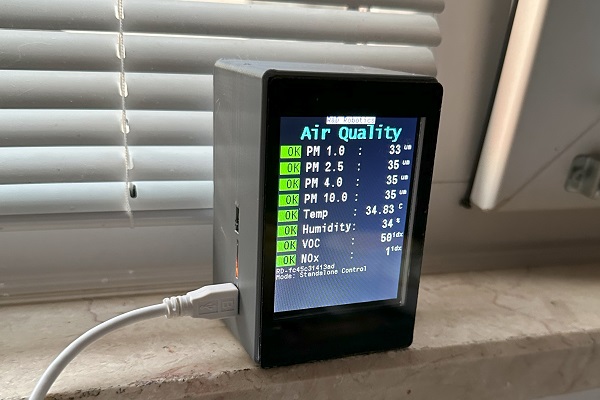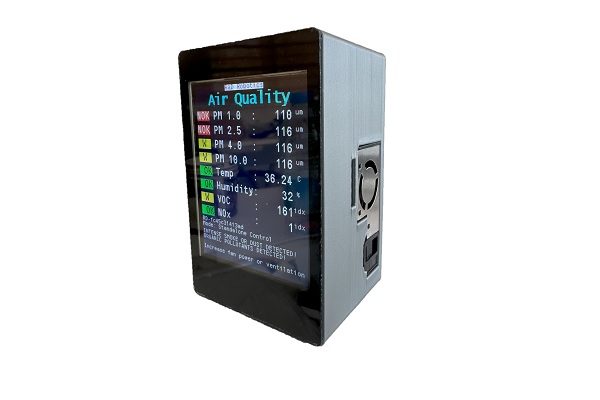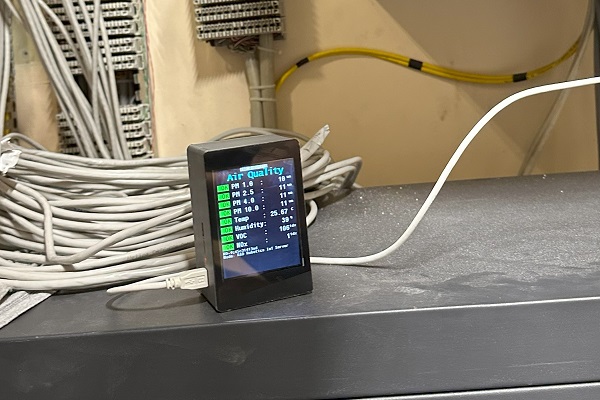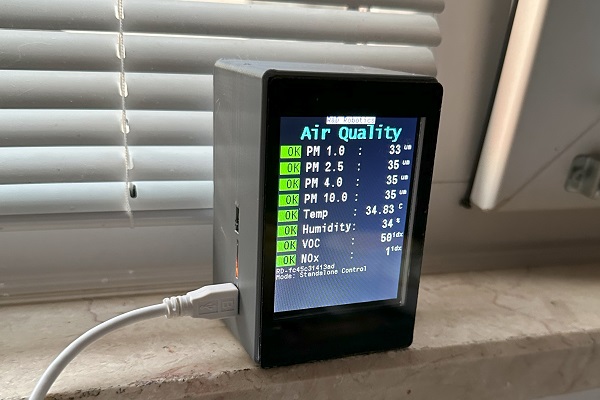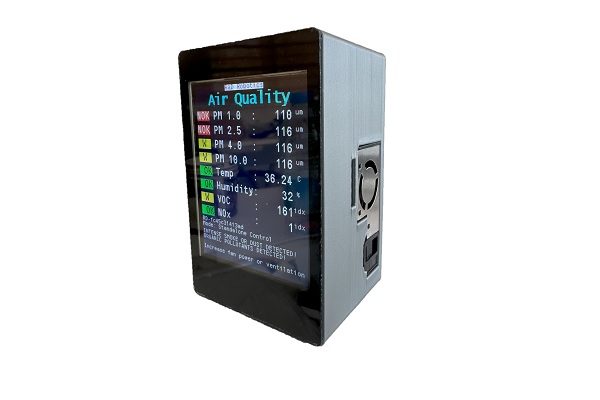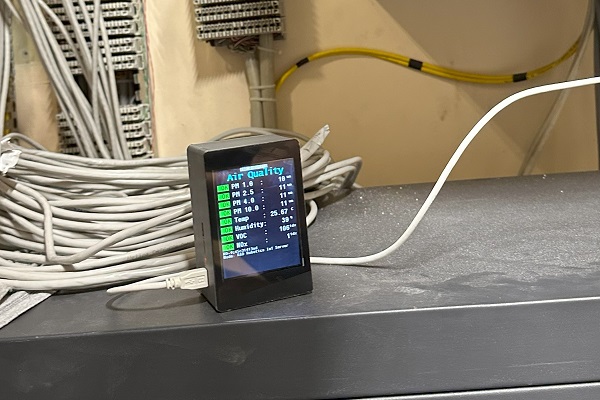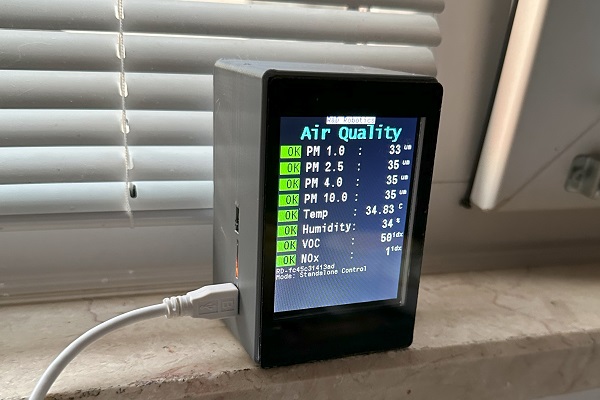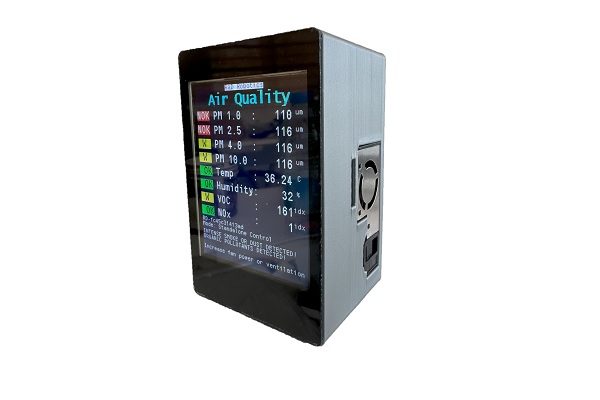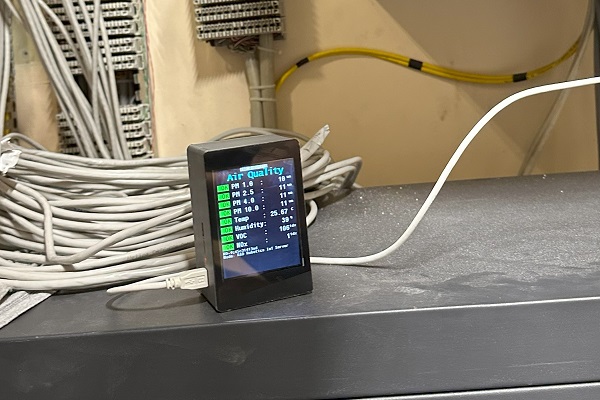 RDWF-IoTTag-IAQ2 WiFi Air Quality Measurement Module is a second generation wireless air quality measurement module for indoor applications. State-of-the-art device hardware and algorithm makes it perfect for true measuring gas conditions in closed areas. In 4 different dimension of particulate matter (PM1, PM2.5, PM4 and PM10), temperature, humidiy, VOC and NOx measurement of the device is a complete solution of determining ambient gas status. It is installed using its special plastic equipment to the required place, screwing it from back or side, using double sided tapes or simply you can put the device on a flat surface like table, shelf, etc. The device is connected to the local WiFi networks in couple of minutes. After network authorization, you will get your gas status immediately.
Specifications
WiFi connectivity
PM1.0, PM2.5, PM4.0 and PM10.0 um (ugr/m3) particulate matter measurement
0-50C temperature measurement
Humidity measurement
VOC measurement (organic pollutants: thinner, paint, leather, etc. almost anything smells)
NOx measurement (burned gas like exhaust gas from traffic, industrial zone burned gasses)
3 relay outputs for triggering a heater, a humidifier or an air purifier
Applications
Increasing life standart by simply measuring and taking actions at home
Measuring gas pollutants in open offices
Air condition system automatic triggering
Patient room, intensive care room and surgery room air condition monitoring at hospitals
Class and building air status monitoring at schools
Temperature and humidity measurement in IT server rooms
Termostat for home heating control
Smoke detection
Documentation
You can download the files below: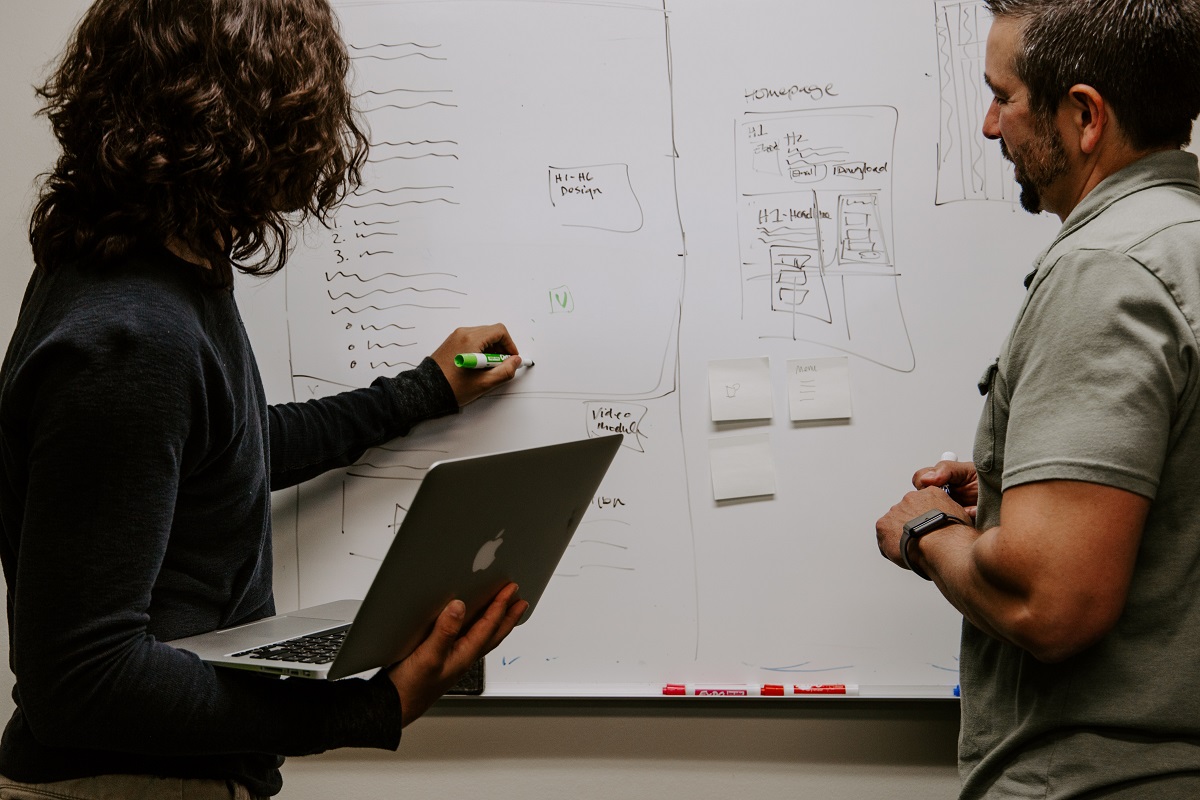 To design a special device for your special application requires too much time to overcome challenges. Meetings after meetings, we create the best test environment.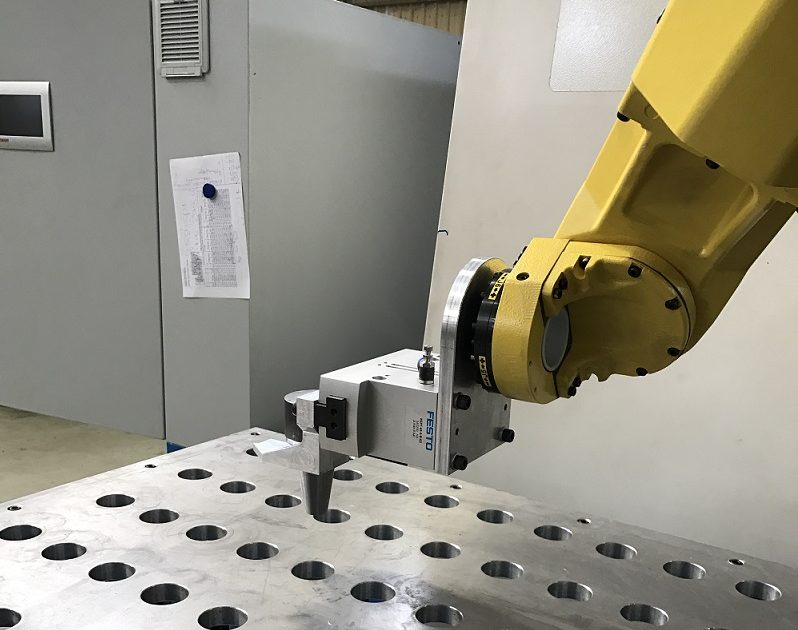 Professional applications using many industrial robotics brands. Over 15 years of profession on producing applications on industrial robots work as you requested.